Our Web App "Meine Mensa"

You sit hungry in the lecture and want to know what to eat in the cafeteria today?
You want to arrange a meal with friends next week and want to know what's on the menu?
You don't feel like first opening your browser and navigating to the menus?
Do you want to adapt the cafeteria to your wishes and, for example, only highlight vegetarian dishes?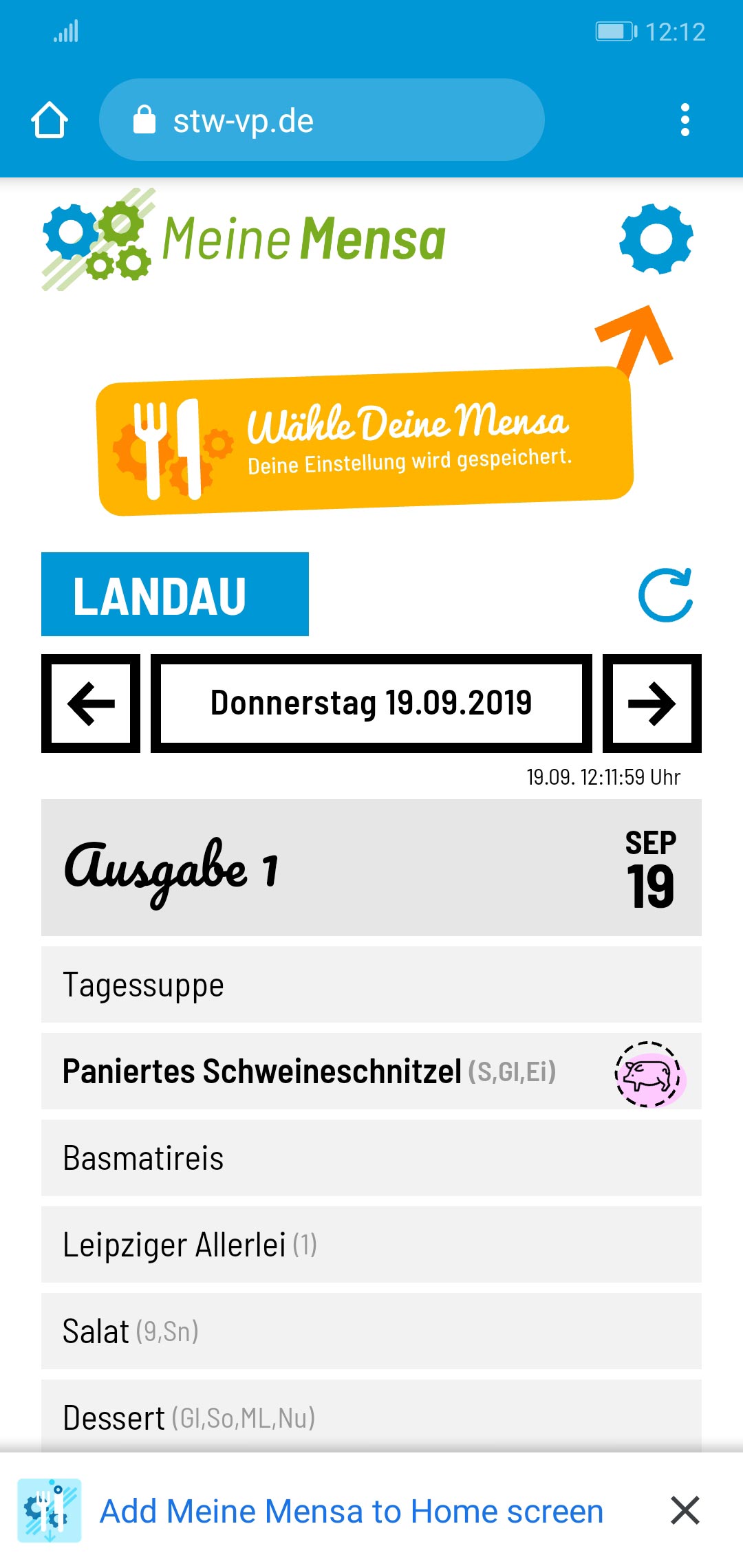 Then you've come to the right place with our web app Meine Mensa. You can bookmark it on your mobile phone and find out with one click what the Mensa team is doing today, tomorrow or next week.
At the same time, you can tell us at any time how you liked it - because only through criticism can you get better!
So install the web app MyMensa to your homescreen and never search for menus again.Here you can install the web app. Just click on the button below or click on the Android logo.
Have fun with it.
Instructions for IPhone users
Click on App to install my Mensa
In the menu bar of your IPhone, click on the Share icon at the bottom (sheet with arrow pointing up).
Scroll to the right to the dot with the plus - Add to homescreen
Click
Give the web app a name of your choice e.g. "Hungry!"
Click on Add
Move the icon on your screen where you want it and use it when you're hungry
Come eat just like at your mothers - only faster!