Children of students eat for free in our canteen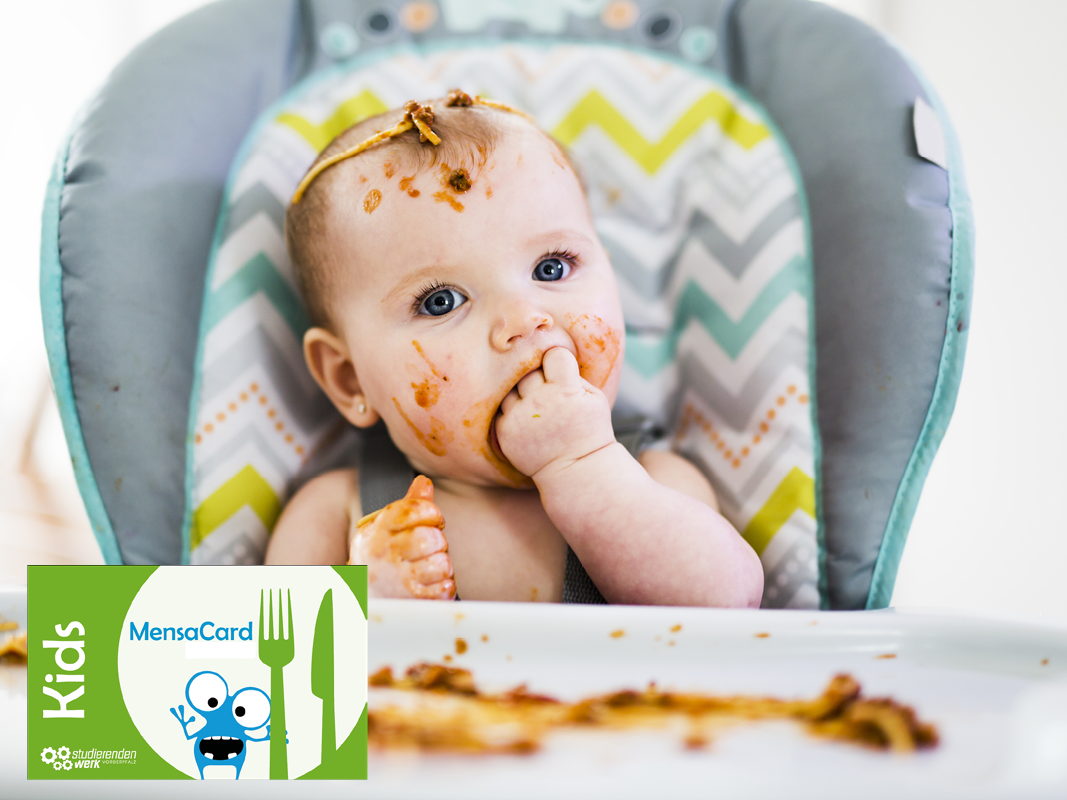 With "MensaKids" the Studierendenwerk contributes to the family friendliness of the universities.In the dining halls of the Studierendenwerk Vorderpfalz, children of students from the universities in Germersheim, Landau, Ludwigshafen and Worms eat for free up to the age of ten as "MensaKids" accompanied by a student parent.
Are you interested?
All you need is your student ID/enrolment confirmation and a copy of the child's birth certificate or family register. Drop off the completed application form with all documents, take the MensaKids-Card with you, and you can go straight to the Mensa. Please bring a 10 Euro deposit for the ID card. You will get the deposit back when the card is no longer needed.
Terms of use
The card has to be digitally applied - see below. The day-care centers hand it out. The ID card is not transferable and is valid in the canteens of the Studierendenwerk Vorderpfalz.
A copy of the birth certificate and a copy of the matriculation certificate of the student parent must accompany the application.
Send an e-mail to beratung@stw-vp.de
The entitled child presents his/her valid identity card at the issue
The meal is served free of charge on a special Mensa Kids plate if the parent also buys a meal.